Here at Your Escort Agency we know only too well that our clients love a threesome. They're not the only ones either. Our London escorts love working with their escort friends too. Check out our escorts Vicky and Rosie. These duo escorts love working together with clients. They've got themselves a really great working relationship and because of that, the client always benefits. These London based duo escorts certainly know how to please their clients. That's in and out of the bedroom too.
Vicky is one of our more popular escorts here at Your Escort Agency, despite being fairly new. She's hit the ground running and we think it's down to her love of women as well as men. Vicky is what you'd call a natural beauty and she knows it too. She's super confident when it comes to meeting clients. She'll happily wear the very skimpiest of outfits to show every inch of her curvy figure. Rosie isn't to be overlooked though. She's a little quieter. She likes to keep an eye on everything before diving in. She's known to her clients for her ability to quickly turn into a wild sex kitten without any notice. She loves catching her clients off guard. These gorgeous high-class London escorts have amazing reviews from clients too. As we always say though, don't take our word for it, try them for yourself.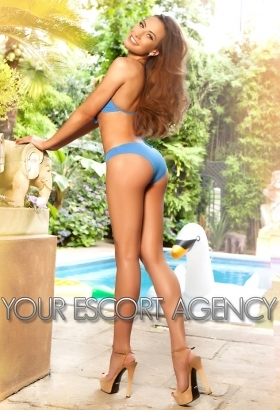 They both recently had a duo escorts booking together, here's what Vicky had to say.
Vicky: "I was so excited to have another duo escorts booking with Rosie. We work really well together because we're friends away from work. She's gorgeous and has a great body too. We're both straight and are both attracted to men but that doesn't stop us from having fun does it. To be honest, a woman can be a nice change when you're always with men. This particular booking was really enjoyable too. Our client just wanted to watch us for a while. So we got to just be with each other and have fun. We were quite giggly to begin with.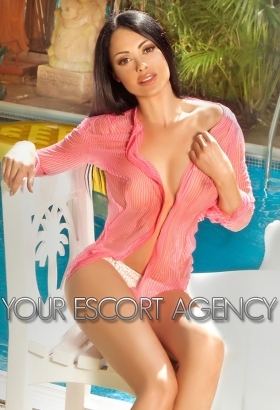 "The client who booked us seemed really nervous. We could tell that he was getting turned on though. He couldn't take his eyes off of us. Especially when I put my hand in Rosie's knickers. I'm a bit of a tease sometimes and found it exciting flirting with the two of them. Rosie kept pretending to get jealous when I flirted with the client. He really responded to that, big time.
"It wasn't long after that when the client joined in the fun. Let's face it, when you have two beautiful women in front of you, could you resist? I know I wouldn't."
If you think you'd like to book yourself two duo escorts, then check out our Duo Escorts gallery online. You'll love the variety of sexy women on offer. It couldn't be easier to book either. All you need to do is choose your London escorts and then give us a call!